Authentic Gem and Jewellery under one roof.
Authentic and certified collection of bangles, necklaces and bracelets studded with finest dazzling gems for which Sri Lanka is world renowned. All these can be purchased at Laksala showrooms. Gems and precious stones with a mix of precious metals featuring expert craftsmanship are the pride of Laksala showrooms. Tourists and locals are mesmerized by the superb collection of gem studded Jewellery with intricate designs.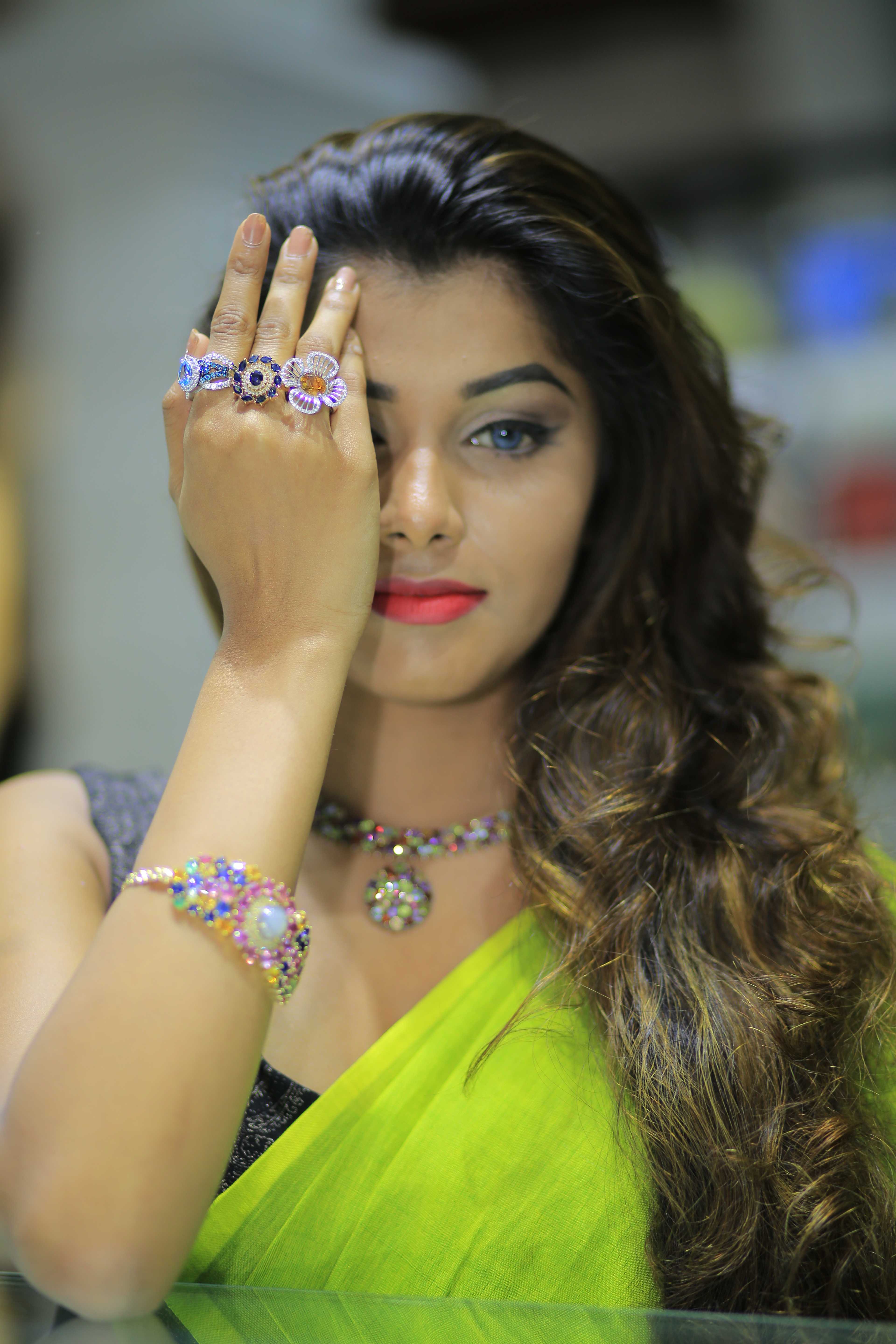 The main gemstones in Sri Lanka are Blue Sapphire, Ruby, Yellow Sapphire, Tourmaline, Padparadscha, Asteriated Sapphires (Star Sapphires), Alexandrite, Spinel, Tourmaline, Beryl, Quartz and Moonstone.
Sri Lankan gems are popular among tourists who visit the country. There are about 200 minerals in Sri Lanka which have been classified as gemstones.
History of Gem & Jewelery
Sri Lanka is known as "Ratnadweepa" in Sinhala meaning "The Island of Gemstone".
Gems of Sri Lanka have a great and long history. The Blue Sapphire at the heart of the engagement ring from Prince William to Kate Middleton and the Blue Sapphire ring worn by the late Princess Diana are some of the most notable Sri Lankan origin.
Feel the Beauty
Beautiful, masterful design never goes out of fashion.
The ultimate in luxury and style.
Whether you are an avid connoisseur or beginning to discover the radiant world of loose gemstones, we have eye-catching treasures that are a must-have for your collection. Jewelry has been inspiring the history of humankind for centuries. With their deep colors, perfect shapes and pure, precious materials, jewels and gemstones are part of the universe of iconic movie stars, writers, musicians, designers, artists and celebrated historical characters.